Hey lovelies.
J
We're at the edge of finishing the
challenge
.
I have for you today a mani that is
Inspired by a tutorial.
Panlovespolish
is the first nail blogger I ever followed. Even before I discovered that there are a lot of nail bloggers, even before I started doing my own nails and even before I made my own nail blog. Her swatches are awesome. And she does a lot of great nail art and a tutorial for them. I already did a couple of nail designs that are
inspired by her
. Too bad she is not that active anymore.
L
So for this second to the last installment, I decided I'd do a nail tutorial from her that I haven't tried yet, her
"Fun" Dots
.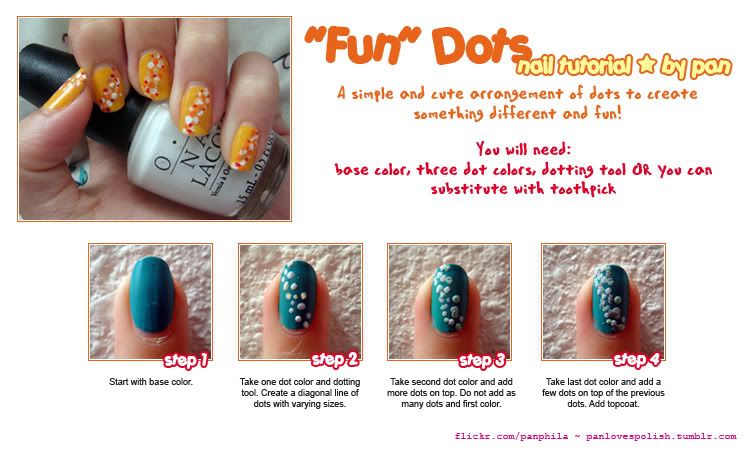 I added some twist to her design.
Instead of just doing it diagonally, I decided to write "Year" and "2012". I think it's a cute thing since we are fond of wearing and using circle and dots during New Year 's Eve. It's also my way of saying hello to the New Year since I wore this design a day before the New Year's Eve.
I also want to take picture of my hand side by side so that you can read it as a phrase. But my sister had hard time doing that. She kept on laughing at my fat fingers; she said it looks like crab. Hahaha! This is the most decent picture she took.
What do you guys think of the design?
Colors Used:
Essence Do a Floating Pirouette
Essence Found my Love
SanSan Violet Glam